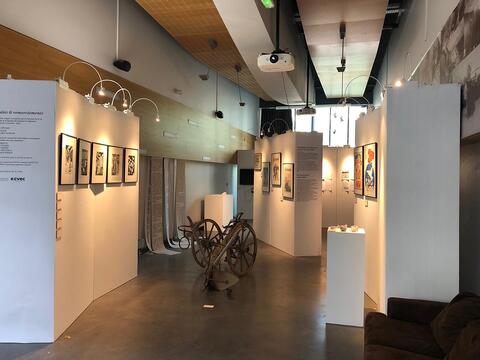 Exhibition "La vie en rose"
Contemporary art exhibition produced and organized by the student association DADA with the support of the Pôle action culturelle of the Faculty of Science and Engineering and supported by CVEC.
Opening of the exhibition in the presence of the artists on Thursday, March 9 from 7 pm.
From March 9th to March 30th

11:00 - 18:00
Galerie Culturelle La Passerelle (access by the Espace vie étudiante between towers 23 and 24) Campus Pierre et Marie Curie 4 place Jussieu, Paris 5th arrondissement. Free access
"Consider only the good side of things; be very, even too, optimistic". Thanks to Edith Piaf, this expression has often been linked to the city of Paris. The artists featured in the show represent in their own way what the capital evokes in them. Indeed, certain archetypes resonate in the collective imagination. However a unilateral vision of the city could not exist. It is thus a question of deconstructing the received ideas by showing the new energy of the capital.