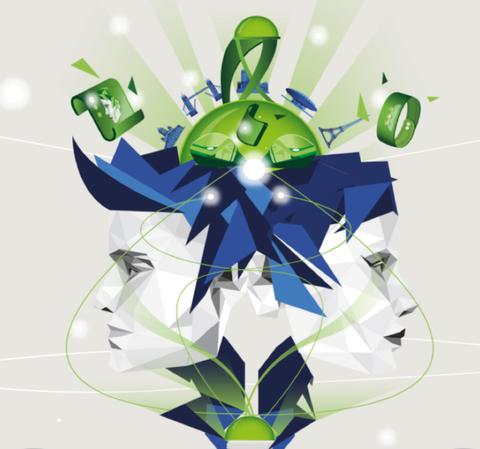 Master of Computer Science - Visual Computing and Communication (VCC)
The Visual Computing and Communication (VCC) program is a part of the Master of Computer Science at Sorbonne University. It focuses on computer vision and computer communication across a broad spectrum of subjects (image acquisition and processing, image analysis, compression and transmission of images, computer graphics, learning and decision-making, content delivery networking, network applications, cloud computing, and wireless nertworks.)
Students undertaking the VCC program will acquire theoretical skills as well as the ability to analyze and discuss scientific papers, choose and implement appropriate methods to solve concrete problems related to images and networks, perform oral presentations and write scientific reports. They will also learn to work both independently and in a team, identify and seek appropriate resources for advancing their work, and take initiatives.
During the second year, the students will choose between  "Advanced Image Understanding" or "Smart Mobility Systems".
Application
Who can apply: Bachelor's holders in Computer Science, Information Technology, Mathematics, Statistics and Electrical Engineering & Electronics. Strong skills in Mathematics (probability and statistics) are required, as well as a strong background in Computer Science.
How much does it cost: Tuition fees for the academic year 2020/21 (should be similar in 2021/2022)
For French and European students (nationals of a member country of the European Union, the European Economic Area, Andorra or Switzerland), students who are residents of Quebec or international students who hold a long-term residence card : Tuition charges will be €243 per year.
For non EU-students, you will be required to pay differentiated registration fees. The total registration fee that you will be required to pay will be €3,770 per year. In recent years, Sorbonne Université has compensated for the differentiated cost but this has not yet been decided for the next academic year.
No tuition fees, whether differentiated or not for…

Students who come to study in France as part of a partnership agreement between universities that provides for total exemption from enrolment fees (like the Erasmus+ exchange programme in particular)
Students who have been awarded a French government grant (BGF)
Students who have been awarded a grant from their host institution, providing for total exemption from enrolment fees.

Partial or total exemption for Non-EU students who have been granted full or partial exemption from tuition fees by their host institution in France or by the French embassy in their home country.
When and where to apply:
French and European students (nationals of a member country of the European Union, the European Economic Area, Andorra or Switzerland), students who are residents of Quebec or international students who hold a long-term residence card have to apply from mid April to end of June on the Sorbonne Université web site (the link will be provided later).
Foreign students residing in one of the following 46 countries (Algeria, Argentina, Benin, Brazil, Burkina Faso, Burundi, Cameroon, Chile, China, Colombia, Comoros, the Republic of the Congo, Democratic Republic of Congo, Djibouti, Egypt, Gabon, Guinea, Haïti, India, Indonesia, Iran, Ivory Coast, Japan, Kuwait, Lebanon, Madagascar, Mali, Morocco, Mauritius, Mauritania, Mexico, Niger, Nigeria, Peru, Russia, Saudi Arabia, Senegal, Singapore, South Korea, Taiwan, Tchad, Togo, Tunisia, Turkey, United Kingdom, United States of America, and Vietnam) have to apply on the "Etudes en France" (Studying in France) web site from November to March (check on your local delegation). Please select "Sorbonne Université" > "Sciences et Ingénierie" > "Taught in English" > "Master indifférencié" > "DIGIT: EIT Digital - Visual Computing and Communication (VCC)" even if VCC is not anymore an EIT program.
Programme structure
Semester 1 (30 ECTS)
Compulsory courses:
MU4INX41 - Fundamentals of Image Processing - 6 ECTS. This course presents fundamentals of image processing, including Fourier analysis, acquisition and theory of sampling, filtering and denoising, edge detection, segmentation. Applications are given on a few concrete problems (key-point detection, face recognition...), with practical works.
MU4INX06 - Signal and Communication - 6 ECTS. This course has the objective of providing the tools that are necessary for analyzing, modeling and designing digital transmission systems. The first part of the course focuses on the necessary bases in deterministic and random signal processing. The rest of the course shows their application to the physical layer of communications systems: architecture of a digital transmission chain, models and performance evaluation.
MU4INX05 - Computer Networking - 6 ECTS. This course focuses on core network applications requested by users and services needed at the network level. The TCP/IP architecture and all the main associated protocols are detailed with particular emphasis on multimedia applications, end-to-end control mechanisms and routing hierarchy.
MU4INX51 - MODEL - 6 ECTS. Mathematical algorithms play a central role in many fields of computing, whether it is to secure the transmission and / or exchange of data (by cryptography), to analyze large masses of data, or to optimize criteria under possible constraints. The underlying algorithms share paradigms and computational schemes pertaining to algebra and mathematical analysis. Also, the concepts of complexity (binary or arithmetic), and digital conditioning hold an essential place.
MU4INX10 - Network Programming - 3 ECTS. The objectives of teaching network programming are to know how to write simple programs, in relation to computer networks; approach the various usual tasks in a professional environment and understand the underlying mechanisms; and finally know how to effectively use high level libraries.
FLE - French as a Foreign language - 3 ECTS.
Semester 2 (30 ECTS)
Compulsory courses:
MU4INX91 - Project on Image Processing or Networking - 6 ECTS. Students work alone on a problem, performing a short review of the state-of-the-art and an implementation of one or several methods.
MU4INX42 - Introduction to Computer Graphics - 6 ECTS. This course introduces the domain of 3D computer graphics, including geometric modeling and processing, image synthesis, with implementation in OpenGL and C/C++.
MU4INX30 - Cloud Computing - 6 ECTS. Introduction to cloud computing principal, IaaS (Infrastructure as a Service), PaaS (Plateform as a Service), and Saas (Software as a Service), cloud computing architectures, cloud providers, etc. Classical Distributed Algorithms applied to Clouds: Logical Time in distributed systems (logical clocks); Resource allocation and mutual exclusion; Broadcast protocols, membership, and synchronous view. Failures and fault tolerance: Unreliable Failure Detectors; Checkpoint and global state in distributed systems. Introduction to MPI and implementation of the above distributed algorithms in MPI. Courses with practical experiments: Virtualisation (Virtual machines and containers); Amazon Cloud (Concepts and deployment); Open Stack free open source (Deployment of Cloud Computing Service Infrastructure); Map Reduce (Programming model and an associated implementation).
MU4INX21 - System Design and Modeling - 6 ECTS. The objective of this course is to introduce students to the problem of modeling and performance evaluation of systems. It aims at answering the following questions: Why models are important? When do we need to evaluate the performance of a system? How? What kinds of models and techniques are useful?
MU4INX19 - Wireless and Mobile Computing - 6 ECTS. The main objective of this course is to present how user mobility and wireless transmissions affect computer communications. The course first gives a basic understanding of the physical layer mechanisms. It presents the impact of wireless signal propagation, link budget, digital communications with an illustration based on spread spectrum technologies. It then presents a survey on existing wireless technologies with a strong emphasis on the Wi-Fi standard. Finally, this course details the impact of mobility on IP protocols, the benefits and limitations of the main proposals, as well as the constraints of data losses on existing transport protocols.
Semester 1 (30 ECTS)
Compulsory courses:
Semester 2 (30 ECTS)
Semester 1 (30 ECTS)
Elective courses (30 ECTS)
Semester 2 (30 ECTS)