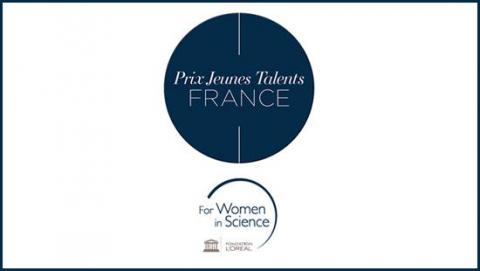 Four Young Women Researchers Awarded the L'Oréal-Unesco Young Talent Prize
Since its creation in 2007, this program has been identifying and rewarding young female researchers in doctoral and post-doctoral studies that are engaged in fields as varied as medicine, biology, astronomy, chemistry, physics and computer science.
This year, 35 young women researchers were rewarded by the members of the Academy of Sciences' selection jury.
Among them, four earned degrees at Sorbonne University, or work in our research teams. Congratulations!
Anaïs Abramian, post-doctoral fellow at the Institut Jean Le Rond D'Alembert (Sorbonne University, CNRS)
Lauren Reynolds, post-doctoral candidate at the Institut de biologie Paris-Seine (Sorbonne University, CNRS, Inserm)
Laura Scalfi, PhD candidate at the Physicochemistry of electrolytes and interfacial nanosystems laboratory (Sorbonne University, CNRS)
Cécile Tran Kiem, PhD candidate at the Sorbonne University Doctoral College
  
From left to right:

In addition to a grant, these laureates, whose work contributes to building a sustainable and more inclusive world, will benefit from a leadership training program to complement their scientific education.