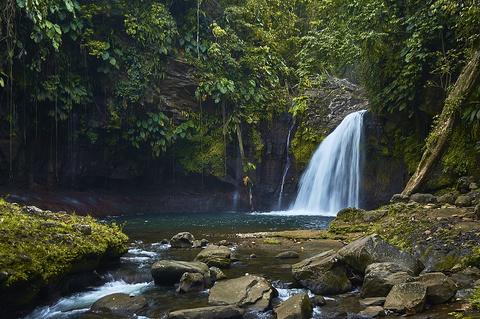 Master of Biodiversity, Ecology and Evolution (BEE)
The Biodiversity, Ecology and Evolution (BEE) master's degree offers a unique training program, recognized nationally and internationally, preparing future researchers and professionals in the field of the environment, ecology, and current and past biodiversity.
The program draws on the expertise of several partners located in the Île-de-France region and in the marine stations of Sorbonne University (Roscoff, Banyuls, Villefranche). It offers four distinct courses, some of which are shared with other institutions (MNHN, Université Paris-Saclay):
Conservation Ecology – Ecological Engineering: Research and Expertise (ECIRE), which hosts the Oceanic Insular Environment (OIE)* track,
Evolutionary and Functional Ecology (EEF),
Ecophysiology and Ecotoxicology (EPET),
Systematics, Evolution, Paleontology (SEP).
There is also a fifth course, dedicated to preparing for the SV-STU external aggregation.
* The first year of the EIO program takes place on the campus of the Faculty of Science and Engineering of Sorbonne University and the second year at the University of French Polynesia.
Presentation
Society is currently, through the media or the scientific community, increasingly aware of environmental issues, particularly those related to the erosion of biodiversity or the consequences of climate change and human activities on ecosystems. In return, society demands that decision-makers and scientists resolve these problems. The issues related to biodiversity, i.e. the need to analyze, develop, conserve and use the biological resources and ecological services it provides with the aim of sustainable development, are perceived as particularly important. Additionally, studies on the functioning and dynamics of biodiversity in relation to global changes (climate, pollution, urbanization, etc.) are essential to understand the evolution of ecosystems and the response of biodiversity to these changes. In this context, it is also necessary to know and understand past biodiversity crises.
The training aims to provide a foundation of theoretical and practical skills in scientific ecology, ecophysiology, evolution, systematics, and paleontology that will enable students to understand the responses of organisms to changes in their biotic and abiotic environment, and their impact on the dynamics of ecosystems and the evolution of species, in natural or anthropized contexts, past or present.
Organization
The BEE program offers five courses:
The Conservation Ecology – Ecological Engineering: Research and Expertise (ECIRE) program, which includes the Oceanic Island Environment (OIE) program,
the Evolutionary and Functional Ecology (EEF) program,
the Ecophysiology and Ecotoxicology (EPET) course,
the Systematics, Evolution and Paleontology (SEP) program.
The "Preparation for the External Aggregation of SV-STU" course for those opting for section B of the Aggregation (Biology of Organisms, Ecology) aims to provide comprehensive training that leads to a diploma for a future teacher of SV-STU, by developing a mastery of the concepts of biology and geology at the level of the programs of the external Aggregation of SV-STU.
Semester
Teachings

1

A multidisciplinary and methodological core curriculum
2

Equal parts:

Common core courses,
UE of course (to be chosen according to the training project),
A M1 internship.

3
A list of UE to be chosen in the course to better adapt one's professional project (the choice of UE outside the course is also possible depending on timetable compatibility).
4

A research internship that can take place in a laboratory at Sorbonne University, the Muséum National d'Histoire Naturelle, or another French university, a laboratory in a European country, the Research and Development department of a company, or a consulting firm.
Target audience and prerequisites
Holders of a bachelor's degree in biology (with a focus on organism biology and ecology) or in geosciences (for paleontology) who are motivated by evolutionary biology, ecology, biodiversity and the issues involved, and are destined for careers in fundamental or applied research and biodiversity management.
Admissions are made within every course and they each have different prerequisites.
Skills and knowledge
Acquisition of a culture of evolutionary biology, biodiversity and its dynamics and ecology and their issues.
Mastery of the scientific process (hypothetical-deductive approach).
Proficiency in statistical tools, geographic information systems (GIS) and modelling.
Ability to conduct bibliographic research.
Ability to implement a scientific research project.
Ability to synthesize results orally or in writing (thesis and poster) in French and English.
Opportunities
The master's degree prepares students for jobs in fundamental and applied research as well as jobs related to biodiversity management. See the job opportunities for each course.