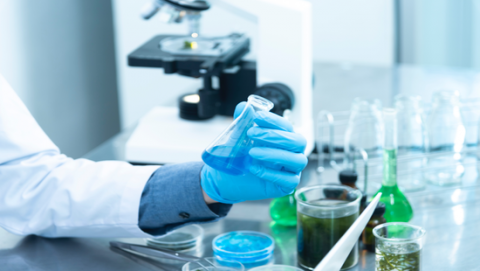 The French-Japanese IMaC-Okayama Programme
Course duration: Up to eight months

Language of instruction

:

English

Course location:

Japan

Certification: Certificate of completion
Programme Overview
The IMaC-Okayama is an international study programme organised by Okayama University's Graduate School of Natural Science and Technology in close collaboration with Sorbonne University. It provides a high-level graduate training to Sorbonne University's students who are already enrolled in one of our master's programmes. Its aim is to encourage them to learn and understand interdisciplinary science in an international environment during their first year of master's.
Programme Outline
The programme has been structured to be highly flexible, specifically for students, as they can select classes and combine their study placement with a research internship (only if their training requires and/or allows it). The programme is taught in English and is structured around lectures, tutoring sessions and group-work.
 
Lectures

Lectures start from generalities in fundamental natural science and technology, become gradually more specific and finally reach the advanced research subjects covered by the professors.
Learn more

Tutoring sessions

Planned by professors and conducted as face-to-face seminars or group seminars with the professor's research group.

Group-work

Task-solving seminars with several students (including Japanese students) and contains literature searching, discussion and presentation.

Internship
(optional)*

Students with strong motivations to deepen research approaches can combine their study placement with a research internship in one of the laboratories of Okayama University.

A special procedure applies and should be conducted prior to applying for the IMaC-Okayama programme:

Step 1: the student chooses a research supervisor. To make their choice, they will be guided by a list of selected subjects provided by professors/associate professors of Okayama University's Graduate School of Natural Science and Technology.

Step 2: the student contacts the programme's local coordinator at Sorbonne University to prepare the application to the selected three supervisors of priority choice. The coordinator will provide detailed information about the selected subjects and research projects prior to applying to the IMaC-Okayama programme.

Step 3: supervisors receive a cover letter and a CV from the selected candidate. They give their approval and inform the student about the procedure to follow in order to apply for a special "student-researcher status".

Step 4: after approval, the student is granted a "student-researcher" status.

Step 5: the student applies for the IMaC-Okayama programme.
Entry Requirements & Admissions
This programme is targeted to students who are already registered as regular graduate students at Sorbonne University's:
Graduate Department of Chemistry,
Graduate Department of Life Sciences,
Or Graduate Department of Physics.
Application deadlines
Spring Semester (starting in next April): November 5th, 2021
Autumn Semester (starting in next september): May 6th, 2022
 
Application procedure
Our local programme coordinators are there to provide information, help and guidance to prospective students wishing to apply (scroll down for their contact details).
Benefits of attending the programme
An excellent opportunity to study interdisciplinary science in Japan with comprehensive learning experiences at Okayama University.

An ideal setting for studying abroad and gaining first-hand experience living and working in Japan.
Contact
Graduate Department of Chemistry
Faculty of Science & Engineering, Sorbonne University