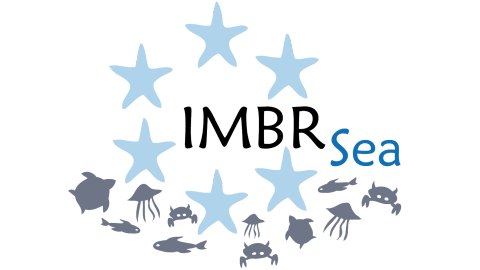 Master's Degree in Marine Biological Resources (IMBRSea)
Course duration:

two years

Language of instruction:

English

Course locations:

Sorbonne University (Paris, France), Europe
Programme Overview
IMBRSea is an Erasmus Mundus Joint Master's programme* organised by eleven European universities in the field of marine sciences. The programme builds upon the strengths of the previous International Master of Science in Marine Biodiversity and Conservation (EMBC+) and is supported by the European Marine Biological Resource Centre (EMBRC). It prepares students for the rapidly evolving demands of the blue bio-economy, as well as research in the sustainable use of marine biological resources.
Participating academic institutions:
Sorbonne University (France)
Ghent University (Belgium)                                                         
University of Algarve (Portugal)
University of Oviedo (Spain)
Galway-Mayo Institute of Technology (Ireland)
University of the Basque Country (Spain)
Marche Polytechnic University (Italy)
University of Bergen (Norway)
University of Western Brittany (France)    
University of Côte d'Azur (France)   
University of Gothenburg (Sweden)  
* Erasmus Mundus Joint Master's programmes are high-level integrated study programmes at the graduate level, designed and delivered by an international partnership of academic institutions from different countries worldwide.
Programme Outline
IMBRSea is a two-year master's degree (120 ECTS):
Benefits from attending the programme
Each student has their own unique experience, with the opportunity to attend a different institution each semester. During the two years of the programme, students can travel to and stay in up to 8 different countries.
 
Courses were designed taking into account the labour market for marine biologists in Europe, with the chance to gain insight into the inner workings of the market during the internship as part of the study programme.
Contact
Graduate Department of Marine Sciences
Faculty of Science & Engineering, Sorbonne University