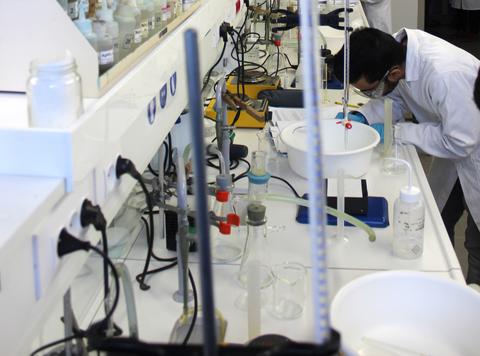 Chemical Engineering (IC) program
The Chemical Engineering (CI) program combines academic knowledge and scientific engineering for those who wish to move into industry-related employment in the medium or long term.
Overview
The teaching units (TUs) in this program provide students with the necessary tools to take an integrated approach to the process , from its simulation, control and optimization, to the management of its environment in terms of corporate knowledge, chemical risk management and environmental impact. Certain processes, chosen for their innovative nature, their impact on society and the employment pool concerned, are further developed in certain EU countries.
Specializations in this field and its interfaces
The skills of IC graduates depend on the combination of UEs they choose. All graduates take the majority of their UEs from IC program, but some specialization profiles require UEs from other programs.
 
| Specialization profile | On completion of this specialization, students will be able to... |
| --- | --- |
| Catalysis: synthesis, reactivity and processes    | Master theoretical concepts and experimental methods in the field of catalysis. |
| Industrial molecular chemistry    | Design, synthesize and characterize molecules on laboratory and industrial scales. |
| Environment and sustainable development    | Evaluate, select and validate new processes that take environmental issues into account. |
| Chemical risk management    | Assess the risks associated with chemical processes and define strategies to minimize them. |
| Industrial materials    | Design, synthesize and characterize materials on laboratory and industrial scales. |